Our mission is to provide you tools to lose fat, sculpt your dream body and make you healthier.
When we feel beautiful, life is beautiful. We radiate self-confidence. We attract opportunities. We take risks. Yet for many, the feeling of beauty is fleeting – or even non-existent.
A common struggle is losing fat and weight. Even though we know what to do – eat right and exercise – something isn't clicking. Today, more than 2 in 3 adults are overweight or obese, and the number is increasing. We move from one failed diet and weight loss treatment to the next, slowly losing hope we will ever achieve the body we so deeply desire.
But what if there was a safe, healthy alternative…that actually worked?
Rêve Body Sculpting™ combines non-invasive technologies with a unique total body approach. Reimagining a healthier and a more effective way to quickly lose fat and sculpt your dream body. Whether you want to get rid of belly fat, banish stretch marks, tighten problem areas or lose weight for good, our programs are designed to meet your goals. Weight loss results are achieved fast through a combination of body shaping procedures, lifestyle coaching and weight loss programs – a powerful and total body strategy.
When you feel good, you look good – and the world notices. Guided by our mission to make people healthier and achieve their dream body, Rêve Body Sculpting™ will help you get to the root of your weight issue and take control of your health, empowering you to radiate beauty from the inside out.
Rêve was born when a small team of health and healing specialists recognized an opportunity to provide clients with results much deeper than the average body sculpting studio. Today, the Rêve Health Advisory Team constantly evolves Rêve's technologies and services to provide the fastest, easiest and most effective approach to fast weight and fat loss.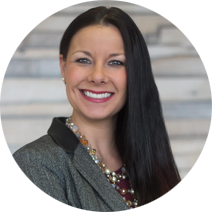 Managing Partner & Founder
Dr. Shannyn Pearce has been a leader in chiropractic health and wellness for over a decade. Dr. Pearce's career was born out of a passion to transform the way people view and manage their health.
In June 2015, Dr. Shannyn and her husband, Dr. Justin Pearce, co-founded Rêve Body Sculpting to provide a solution to one of our society's most common struggles—weight loss—by creating a state-of-the-art holistic fat and weight loss studio accessible to all.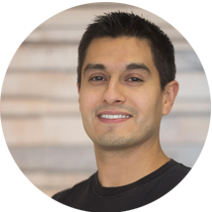 Managing Partner & Founder
Dr. Justin Pearce has helped hundreds of people lose thousands of pounds and create a life of abundant health. In June 2015, Dr. Justin and his wife, Dr. Shannyn Pearce, co-founded Rêve Body Sculpting to help people sculpt their dream body, lose fat and weight using an integrative, total body approach.
Dr. Justin's has a doctorate in Chiropractic Medicine and is certified in nutrition and metabolic testing. He uses his expertise to help Rêve clients lose fat and weight as well as achieve total body health using principles like maximized mindset, quality nutrition, metabolic conditioning, and minimizing toxins.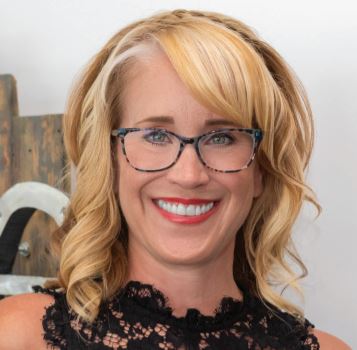 Dream Body Coach and Owner of Louisville
Amy Stone of Rêve Body Sculpting stands by her service, so much so that she bought the business this past May after working there for two and a half years. "I've seen this process work wonders whether you need to lose 10 pounds or 100 pounds, and three out of my team of five employees were clients first. It's a small business with a big support system," Amy says. The Rêve technique differs from other body sculpting options in that it's all-natural, noninvasive, nonintrusive, and nonpainful. It utilizes LED lights to make a big difference in the lives of clients.
Amy is a breast cancer survivor who worked in the educational field for 15 years. This fall, her two children will both be sophomores– one in high school and one in college. "Life keeps moving," she says. "We owe it to ourselves to look and feel our very best."